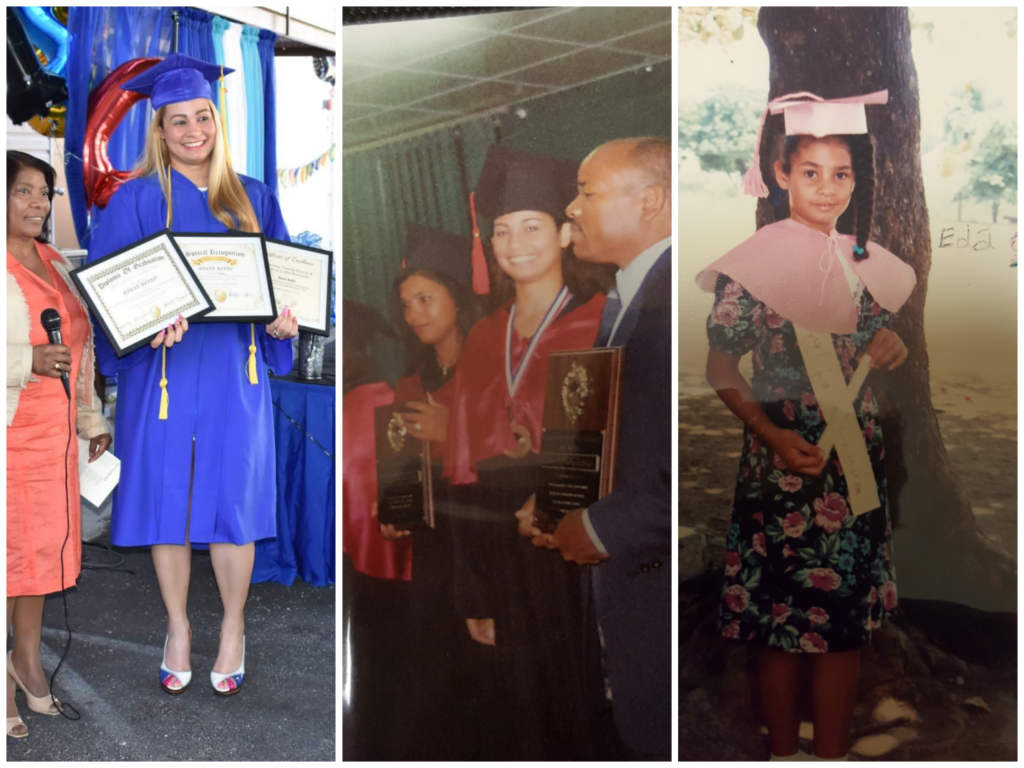 Maria Bello still thinks about a spelling error that wound up costing her the opportunity to go to a university in the Dominican Republic, the country where she was born and raised.
"I graduated with honors," said Bello. "I even have a plaque the school gave me because my grades were so good."
But despite her and her husband (boyfriend at the time) hiring three different attorneys to try to overcome the spelling error preventing her from getting this degree, it was no use. Bello would have to find her way in the world without her high school diploma even though she had done all of the coursework to earn it.
During this time, Bello's husband was working in America and eventually became a citizen. In the time since they have had three children and have relocated to Boston, MA, where Bello has found employment as a waitress at Naberete Restaurant, and a new opportunity with MUA.
"I found out about MUA when people at my job told me about it," said Bello. "They told me that there is a school where you can get a GED and I was very interested in that. Coming here was helpful for me because I got my GED in three months."
This is all part of a goal Bello has had since she was unable to get her high school diploma.
"I want to be able to study business administration," said Bello. "I was asking about this career but it is so expensive to study, so I put that goal on hold for now."
However, MUA has provided Bello with not only the opportunity to receive her GED but also with the opportunity to take a phlebotomy course, which she hopes can lead her to a job that will help pay for the business degree she is hoping to get.
"MUA has a very good staff and they help you to improve yourself," said Bello. "They help you achieve your goals. They have great people."
While her work and education schedule take up a lot of her time, Bello does find some time to spend with her family.
"I enjoy time with family doing something that is not work or school-related," said Bello. "It is so important for me to get that time. Usually, on Saturday, we go to the Church and the week we only have time at night."
Bello's children play a big role in her motivation.
"I want to be an example for them," said Bello. "Show them if you study and you do your duties you can achieve your dreams."