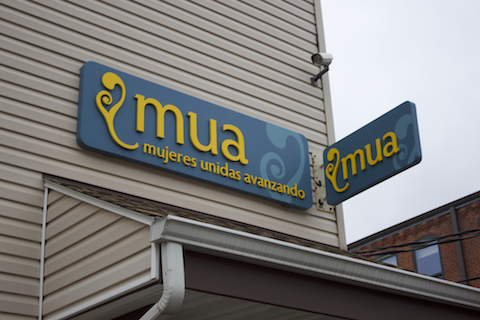 Growing Together
Mujeres Unidas Avanzando (MUA) has been meeting the educational needs of low-income Latina girls and women for nearly three decades, helping them build full, self-sufficient lives.
Through an integrated educational strategy, we prepare our girls and women for higher education, employment, and personal fulfillment. We offer three levels of English as a Second Language classes, critical computer skills , Hi-SET (previously, GED) preparation, a variety of social services through Proyecto Companera, and free daycare for mothers.
In 35 years, our program has grown from a handful of students to an 8,900 square foot building serving 404 students and 44 children a year. Together, we strive towards educational growth and professional achievement, to support and unite Latina girls and women across Boston.