Become a Part of the MUA Family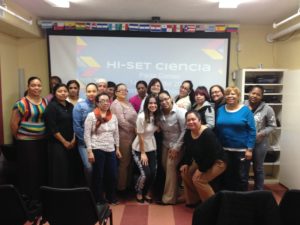 The possibilities are endless! Volunteer in our childcare center to read stories or play games with the children, tutor students in ESOL or help them prepare for the Hi-SET exam in Spanish, lead a health workshop, help us raise funds for our school, share your expertise in computers, or lend us a hand with our new building's maintenance.
For a more in depth explanation of the roles, visit this document: Volunteer Positions Overview 2021-2022
MUA is currently in need of volunteers between 9:30 AM to 3:00 PM Monday-Friday as well as Monday-Thursday 5:30PM-9:00PM, when students are in classes and workshops, and our schedule is flexible.
MUA additionally has partnered with many local colleges and universities, including Northeastern University, Simmons College, Tufts University, and UMASS/Boston. We offer a variety of opportunities for students interested in internships for course credit.
Do you have your own ideas and suggestions? Let us know by contacting us We'd love to hear it!
Requirements
There are no specific requirements to be a volunteer at MUA. Preferred qualifications include: bilingual Spanish-English, computer skills, tutoring or teaching experience, familiarity with the Latino culture, patience, dedication, and a sense of humor.
Apply

Below