Ease of Mind with Free, On-Site Child Care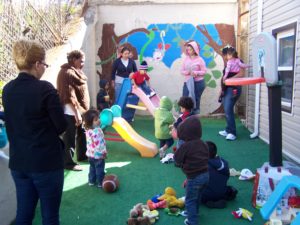 Juggling education and child care can be difficult– so MUA helps mothers relax during class hours and activities with our free, on-site child care. Your children will be well taken care of! MUA will also help mothers fill out applications for pre-school and kindergarten in the Boston Public Schools.
MUA offers child care for children ages 1-5 Monday-Friday between 9:30 am and 3:00 PM.
Space is limited, so if you are interested in MUA's child care, please visit our Contact page and fill out the information required. 
Through our free, on-site child care program, children will enjoy:
Learning brand new pre-literacy and basic math skills
Making new friends
Preparing for pre-school and kindergarten